When Cole Davis founded Keystone RV in 1996 his vision was clear: Build a quality RV loaded with features priced thousands less than other RVs on the market. To accomplish his goal, Cole would recruit and build a strong team, focus on keeping overhead low, and empower the people closest to the customer to make decisions. Within a few short months, Keystone produced its very first camper—the wood framed, aluminum-skinned Sprinter.
Experience Of Ownership
People often ask: "How did Keystone become the #1 manufacturer of Fifth Wheels with the most return customers than any other brand?" The answer is simple: Keystone provides an ownership experience that is focused on you, the customer. They want their owners to get the most out of their new RV and have built a customer service department that is second to none to provide the fastest and most accurate service support demanded. As a towable RV company, Keystone RV makes innovation a priority and revolves around delivering real value, easier to use products, making things last longer, and service advancements.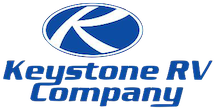 Shop Keystone Fifth Wheels, Travel Trailers and Toy Haulers for sale in St. Louis, Missouri at Midwest RV Center today! Keystone RV is the #1 manufacturer of recreational vehicles in North America bringing quality features at a lower cost to the RV market. Shop our selection of Keystone RV inventory online now and be sure
to contact us for more information. We are your Keystone RV center in the St. Louis area!