Ray and Mary Ellen Meyer started Midwest RV Center back in 1975. Their dream was to build a business based on customer service and satisfaction. My dad always said, "Put the customer first" and "Do everything you say you will and then some, then people will spread the word."
These principles have served us well. Midwest is now in its second generation, and has grown to be the RV sales leader in the state of Missouri for most of the last two decades. We have added more product lines to offer you a better selection, and have expanded our facility to bring you better service.
This success has increased our commitment to customer service and satisfaction. We appreciate the sales awards that we've received from the manufacturers we represent, but are more interested in the high ratings we've received from their customer satisfaction reports. Even more, we are grateful for the kind letters, cards, and compliments we get from happy customers. Some examples of these will be featured in our "Customer Letters" section of our website. This recognition is the most meaningful to us since it reflects how you, the customer, feel about our business.
Today, my brothers John, Marty, and I continue to grow our dealership. We have a wonderful staff who are eager to help you with all of your RV needs. Our goal is to provide our customers with quality RV products and service in a manner that makes it a pleasant experience. We strive for a long-term relationship, and thus far have been rewarded with numerous repeat and referral customers. Give us a chance to show you why we say: "Go one better, Go Midwest!"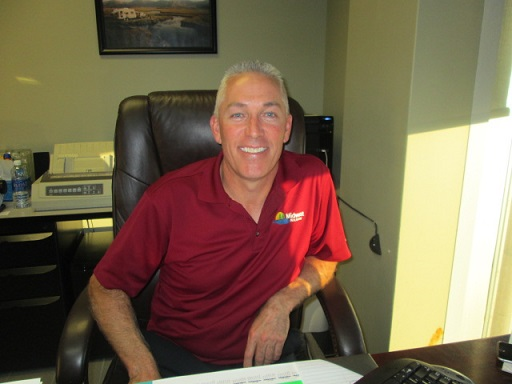 Bob Meyer | Owner
W: 314-815-3604
Bob has 4 wonderful kids with his beautiful wife of 31 years. He enjoys traveling, hiking, and playing golf in his free time.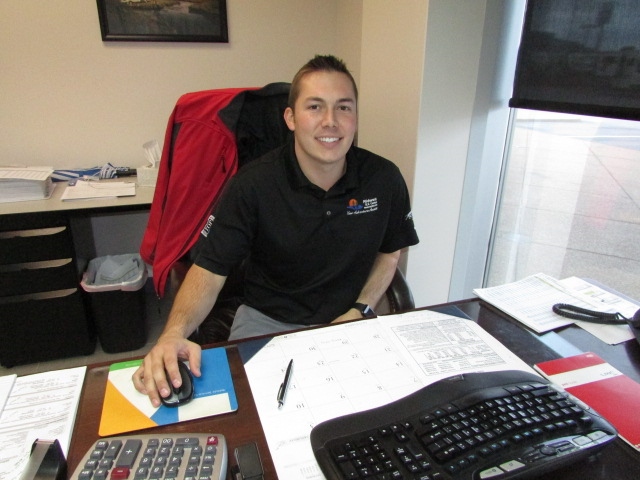 Jake Meyer | Management
W: 314-815-3605 | jakemeyer@mwrvcenter.com
Hi! I'm Jake. I have grown up in the RV Business and I enjoy working in this industry almost as much as I enjoy partaking in it. I have both a Bachelor's degree in Business Administration from the University of Missouri-Columbia (Mizzou) as well as my Master's degree from Saint Louis University. I spend most of my free time outdoors, whether I'm golfing, fishing, hiking, camping, etc. I really enjoy spending time with family and friends, traveling, and rooting for the St. Louis Blues and Cardinals.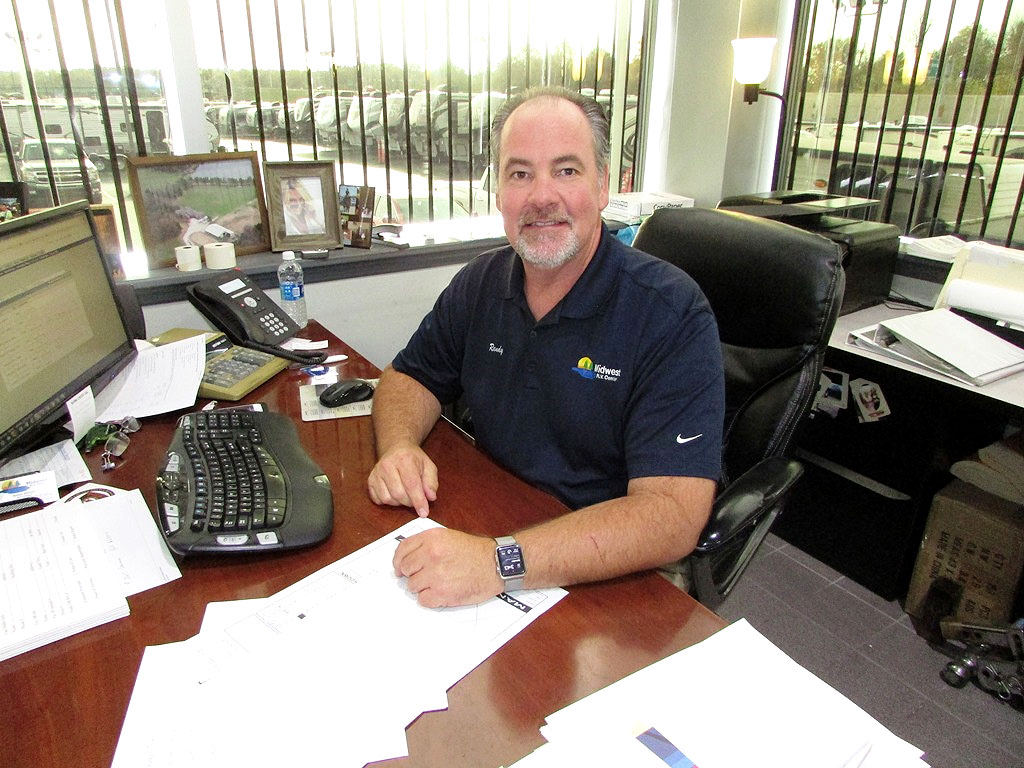 Randy Starkey | General Sales Manager
W: 314-815-3608 | rstarkey@mwrvcenter.com
Randy has been in the RV industry since 2001. His family has camped and traveled since he was 4. He enjoys camping and riding horses.
SALES DEPARTMENT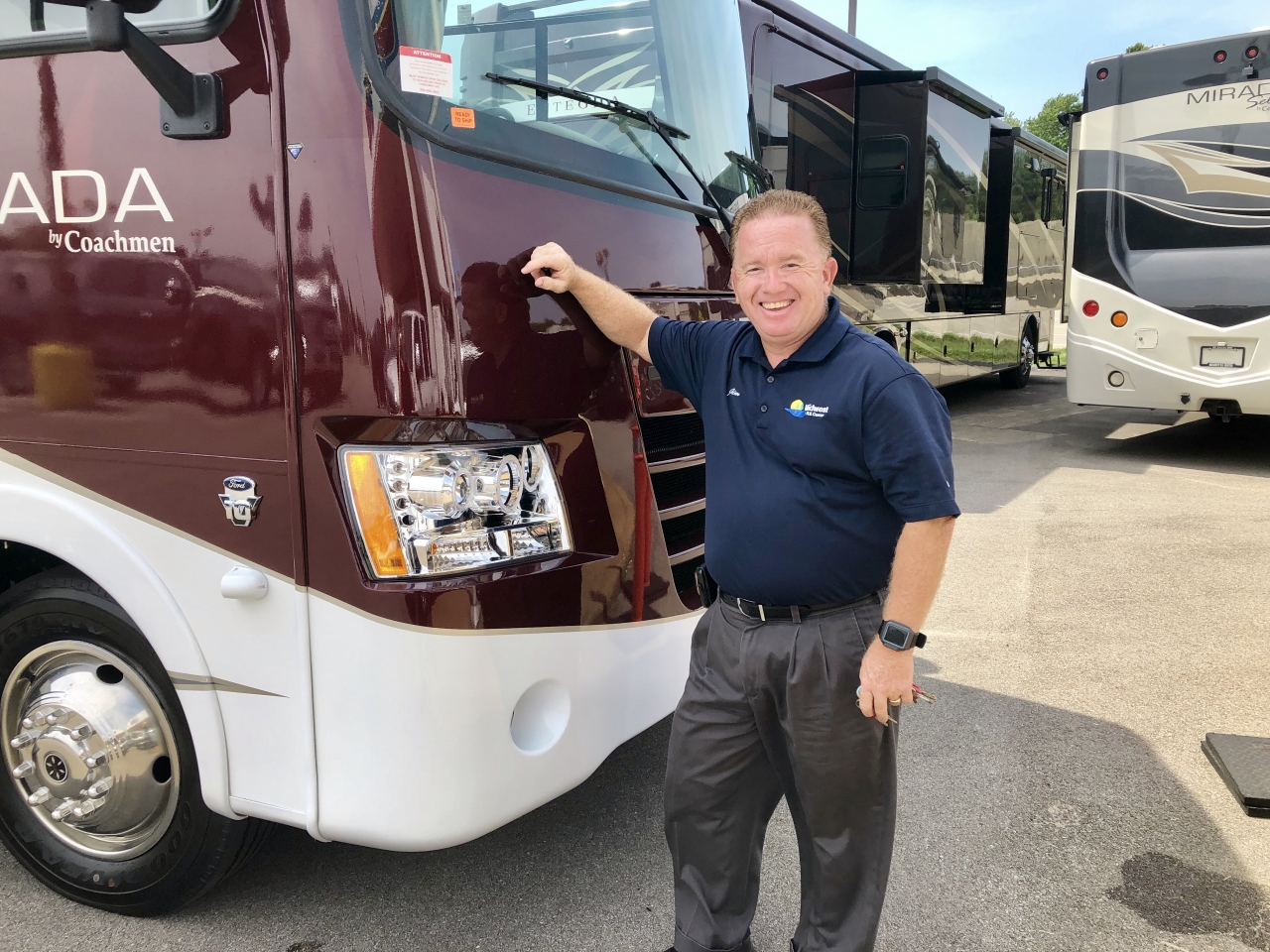 Jim McClung | Sales
W: 314-815-3616 | M: 314-374-0153 | jmcclung@mwrvcenter.com
I have worked in the RV industry since 2004. I'm happily married to my wife Kerry and we have 3 kids together. In my free time I enjoy riding my UTV, boating, and camping. I pride myself on finding the perfect RV for my customers and providing excellent customer service after the sale!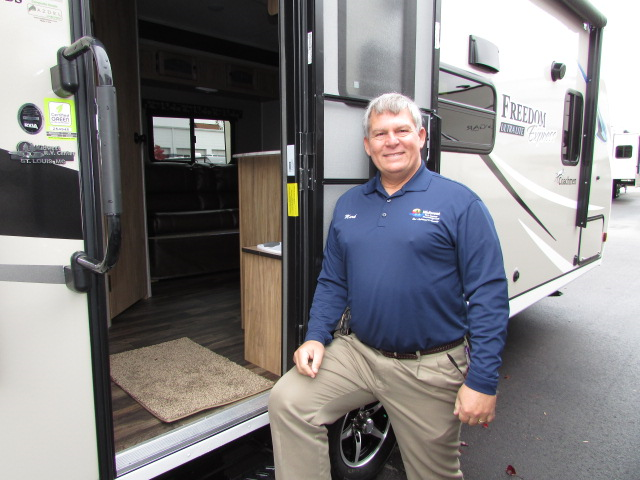 Mark Minnela | Sales
W: 314-815-3618 | M: 314-369-9856 | mminnella@mwrvcenter.com
I have been in the RV industry since 1988! It's really nice to be able to have a job that fits me so well. I love being able to help people find the right RV, and then watch them enjoy using it! In my spare time I enjoy family and friends, along with church and helping others. Sports continues to be an important part of my life as is camping and riding my Harley. I love it here at Midwest RV and if there's anything I can do to make you feel the same, please let me know!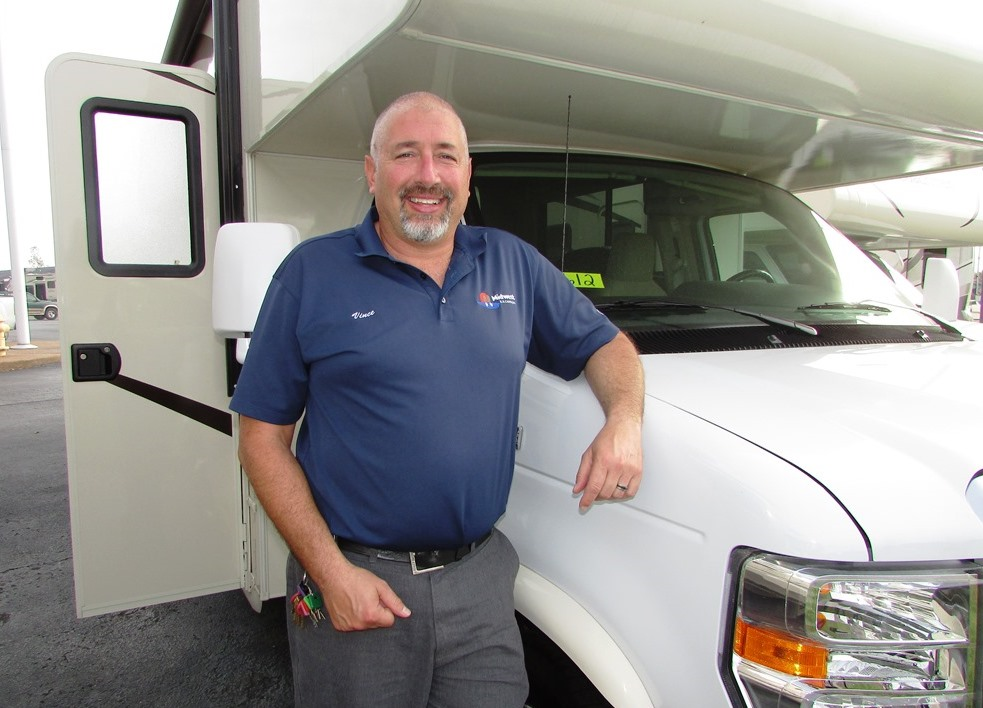 Vince Moses | Sales
W: 314-815-3611 | M: 314-393-3285 | vmoses@mwrvcenter.com
Hi I'm Vince! I've been in the RV industry since 2007, and in sales and customer service for over 20 years. I have two children and one granddaughter. I enjoy spending my time with my lovely wife of 23 years, camping, and riding our motorcycle. I started in this business because I enjoyed camping in an RV and figured I could help others find the right RV and enjoy the lifestyle as much as my family does!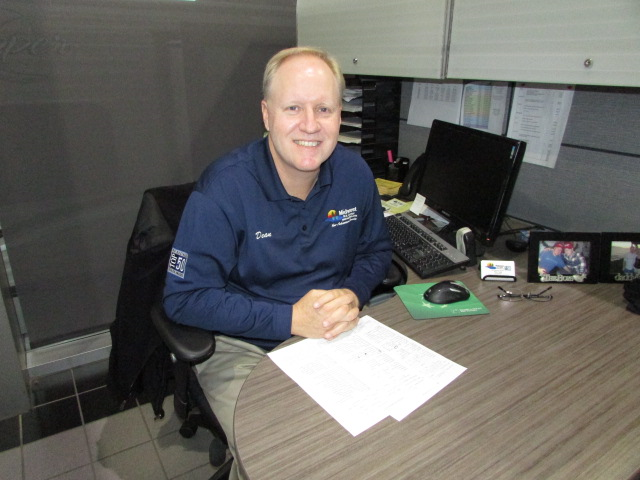 Dean Voigt | Sales
W: 314-815-3612 | M: 314-374-6640 | dvoigt@mwrvcenter.com
I have worked in the RV industry since 1990. I love traveling, hiking, camping and biking. My wife of 32 years and I are enjoying being empty-nesters and taking extended RV trips. It has been my pleasure helping customers experience the beauty and majesty of America. My greatest reward while assisting folks purchasing RVs has been the stories they share of how RVing has improved their quality of life. My earliest memories of camping were in the Rocky Mountains in my parents Aristocrat 16ft. trailer and I have been hooked ever since.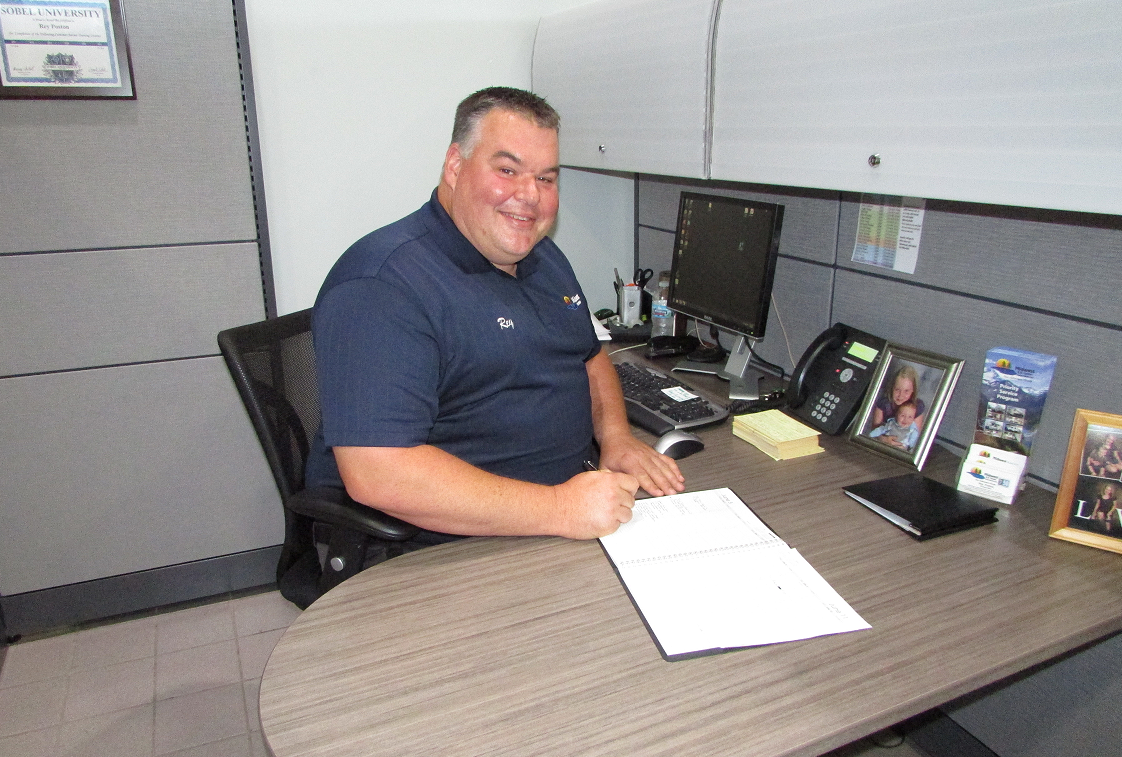 Rey Poston | Sales
W: 314-815-3615 | M: 815-509-0464 | rposton@mwrvcenter.com
I've been in the customer service industry for over 20 years, but specifically in the RV industry since 2013. I'm married to Maria Poston and we have two children, Madison (13) and Griffin (4). My hobbies include playing with my kids, fishing, golfing, and camping. I am a graduate of several top rated customer service programs, former board member of my church, and I pride myself on my ability to help my customers in a timely manner with creative solutions to problems at hand.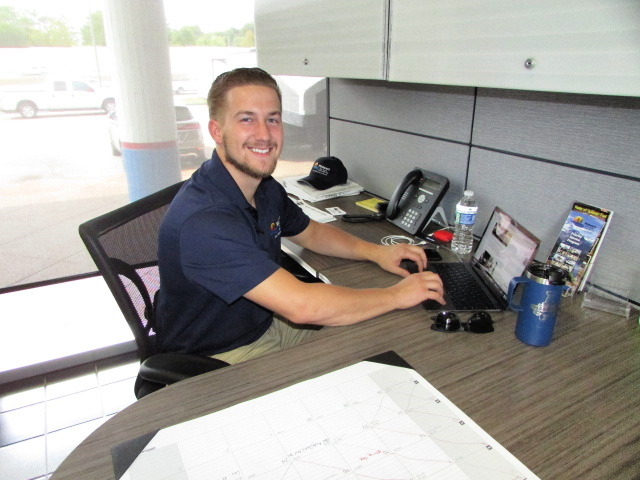 Jason Zeman | Sales
W: 314-815-3610 | M: 314-600-7647 | jzeman@midwestrvcenter.com
As long ago as it may have been, I still reflect on the memory of my father and I fishing on the Huzzah River. We were staying in their RV camp ground. The memory is as clear as a picture sitting right in front of me. It was a chilly morning with fog hovering just above the morning dew. I could not tell you what we were fishing for, but we didn't stay too long before heading back for moms breakfast. This was due mainly to me, as I had snagged and birds nested my rod up beyond dads skills to fix it! We headed back to warm up by the fire before scarfing down some grub. This memory is scattered into specific moments with my family that occurred over 20 years ago when I was just 4 years old.
Hi I'm Jason Zeman and I'm a camping enthusiast!
I'm lucky enough to have parents that understood the ability and impact of a family camping trip! This one moment was the turning point in my life, making my love for the outdoors and nature a large part of myself. To this day I enjoy the outdoors fishing, socializing around bonfires, taking out our atv's, etc. My mom says "While our camper helps us enjoy all of those things.... sometimes in a bit of luxury, it's the people you surround yourself with that make the the weeks of planning or packing all worth it!"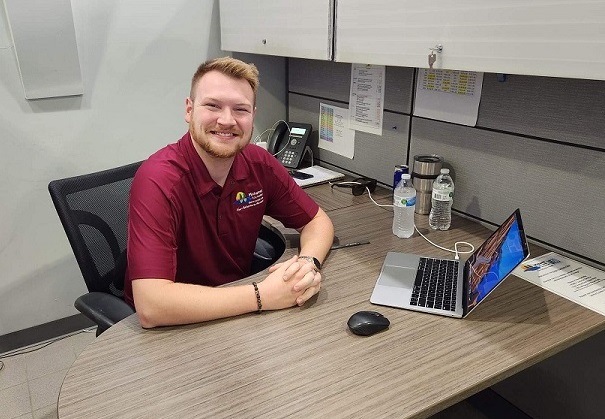 Taylor Hampton | Sales
W: 314-815-3617 | M: 573-934-2570 | thampton@midwestrvcenter.com
Taylor has been in the RV industry since 2019. Him and his girlfriend of 8 years just welcomed a little girl into the world! In his spare time he likes to cook, and golf. He enjoys going to Cardinals and Blues games.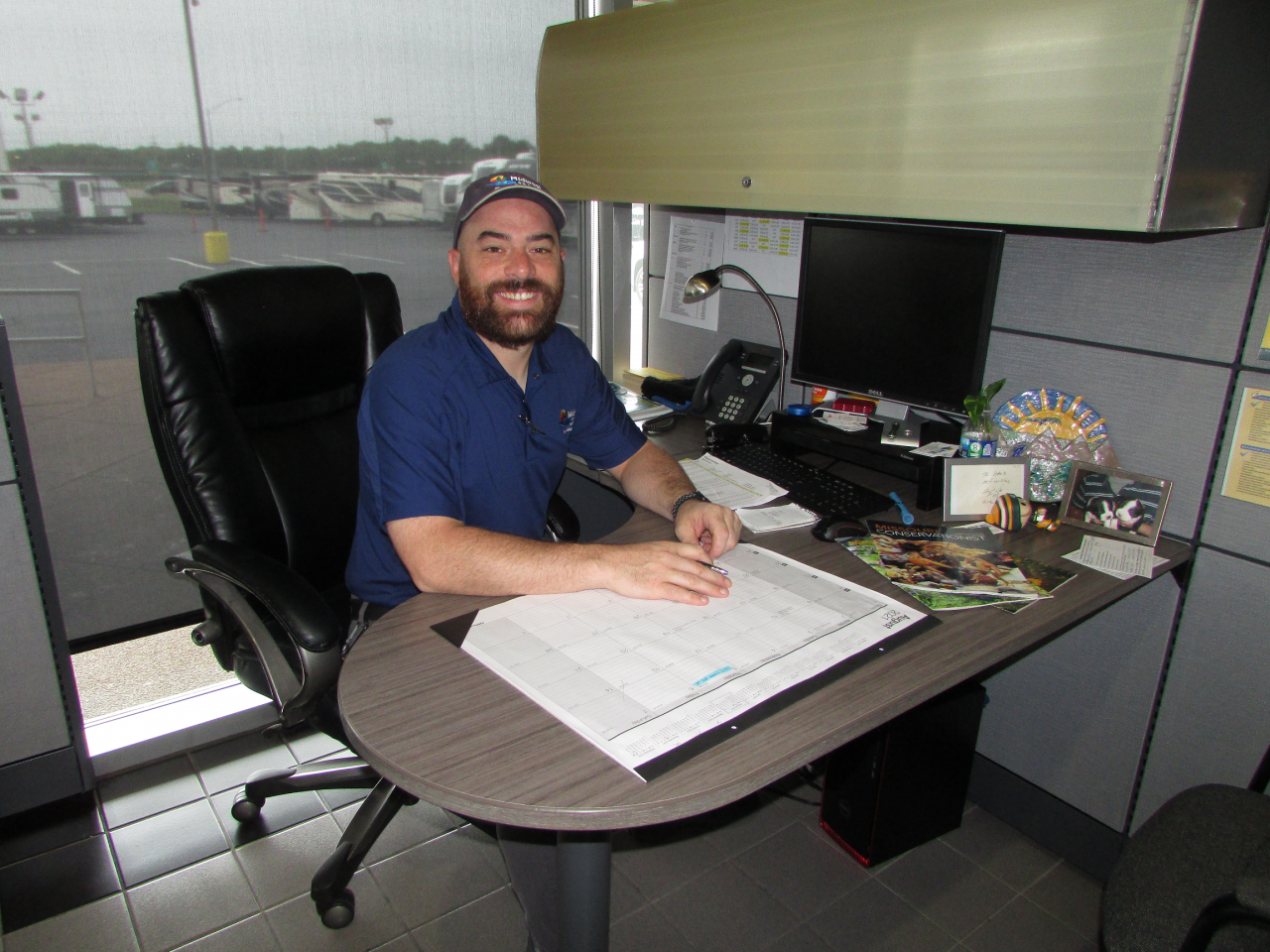 Brad Harris | Sales
W: 314-815-3609 | M: 920-209-1849 | bharris@midwestrvcenter.com
My name is Bradley Harris and I have been camping and exploring my entire life. I grew up in Wisconsin and we had 40 acres of land. When I was a kid we spent every weekend there! Over the summer, I played baseball and we took vacations out west in our camper to different national parks - Yellowstone, Yosemite, The Grand Canyon, Big Sur, the Hoh Rainforest, and so many more! I have 2 dogs that travel with me everywhere now. l/we do a lot of road trips and backpacking. Camping is one of those things I will always love!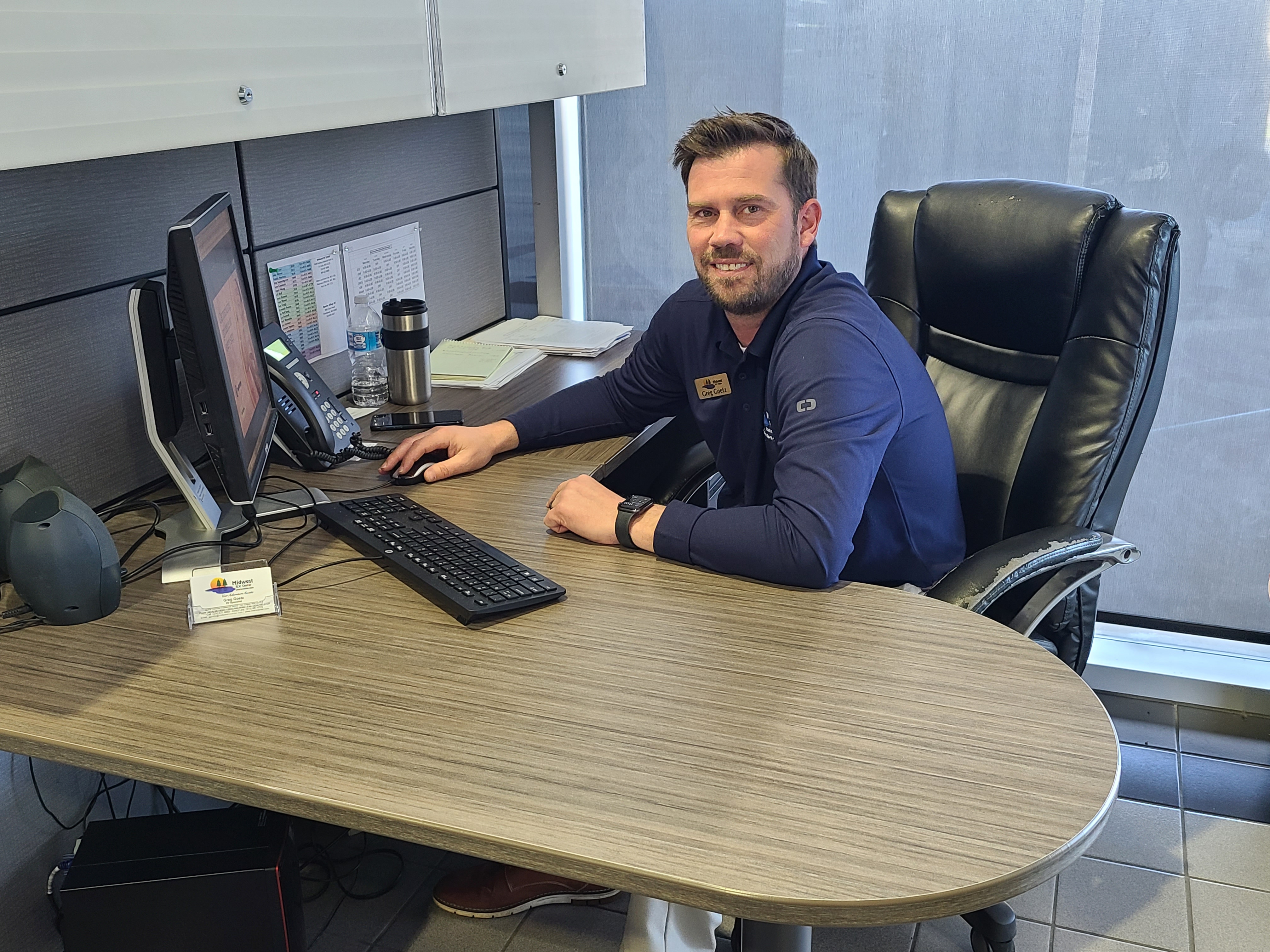 Greg Goetz | Sales
W: 314-487-4729 | M: 314-471-9868 | ggoetz@midwestrvcenter.com
Greg has been in the RV industry since 2019. He enjoys spending time with his wife and 3 kids. He is a fan of the Blues, Cardinals, and Mizzou.